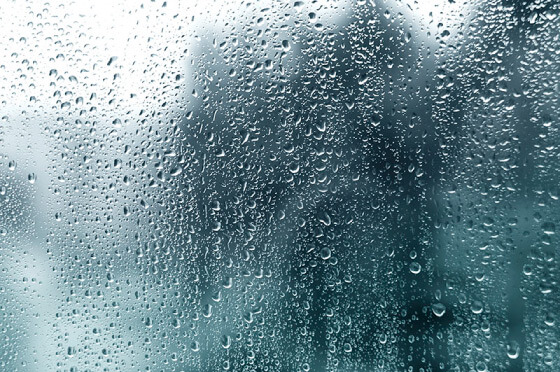 CONTEMPLATING WINDOW REPLACEMENT IN YOUR HOME?
Today's homeowners are quite savvy when it comes to ensuring their homes are energy-efficient.
Window replacement in your home may be an answer if you have noticed an increase in your energy bills, or you are on the market to sell and would like to increase the value and curb-appeal of your Scarborough home, or your windows simply look outdated.
Here are a few other critical signs to look for that signal your home may need windows replacement.
SIGN #1: DRAFT
When you feel cold air seeping through around the window frames or if you hear the wind whistling through your windows, it could mean that your home is ready for new windows due to a possible air leak. You can verify this easily by either holding a tissue next to the window or lighting a match. If the tissue or smoke moves, you have a leak.
Windows that no longer provide sufficient protection for your home are often drafty due to not having proper insulation. Additionally, it also means that your furnace is working overtime to keep the air inside your home at a comfortable temperature, according to Mike Holmes – the king of renos on HGTV. Many sources suggest that drafty windows increase your utility bills by as much as 10-25%. With so much money going out the window, quite literally, consider speaking with one of our window specialists at Window Depot Canada to find the suitable window replacement.
SIGN #2: POOR WINDOW OPERATION
Properly functioning windows open and close with ease. The lock, aside from its main role as a security mechanism, is an added seal against the air coming into your home and escaping out. If you find yourself struggling every time you operate your windows, this is not only an inconvenience but may also be a hazard in the event of fire in your home. Replacing windows with a new set will provide the proper protective barrier for your home.
SIGN #3: CONDENSATION
Condensation on your windows happens due to excessive moisture in the house. Essentially, condensation happens when the warm surface of the window meets the cold air around it. It can happen on the outside of the windows and also on the inside of the windows.
Outside condensation is actually not a bad thing, because it simply means that your windows are preventing any heat transfer and are doing a great job insulating your home. Whereas inside condensation can mean a few things. One reason is high humidity, which is a common occurrence. A more serious one might mean that you have an air leak on a particular window resulting in moisture collecting on the window surface. If that's the case, you need to reach out to a windows expert to either reseal or replace the window. Our experts at Window Depot Canada know the engineering of windows inside and out and would be able to advise the best course of action.
SIGN #4: POOR CURB APPEAL
It takes less than 7 seconds for anyone to form a first impression. If you are on the market to sell, the first impression your house makes from the outside will be critical.
Outdated and tired-looking windows can be a huge deterrent on potential buyers. Today's consumers are savvy, judgemental and selective. Windows that aren't in their optimal condition may flag other problems, even if there are none, to prospects visiting your home.
Window replacement, according to Canadian Mortgage experts, has a positive ROI of as much as 50-75%. In addition to financial return, windows are architectural focal points in your home's exterior, making a big impact on a prospective home buyer by not only showcasing the style and personality of your home, but also highlighting its character.
With a wide selection of window types – your house can be a blank canvas on which you can design a truly unique masterpiece. Window Depot Canada is a trusted window supplier within your Scarborough community. Have one of our experts over for an in-home consultation to determine which energy-efficient windows will make the biggest difference in improving the curb appeal of your home.
FINDING A TRUSTED WINDOW REPLACEMENT SUPPLIER IN SCARBOROUGH
Window's market in Scarborough is quite saturated with window suppliers making ambitious promises and claims in regards to their product.
To find a trusted window replacement supplier, the home owners should do their own research by reviewing customer feedback and looking at Home Stars rating for a specific company.
HomeStars is a great source of information that connects homeowners with companies and service providers they can trust.
When on HomeSars website, look for positive feedback and company representative's timely response to reviews. This is a great indicator that a particular Scarborough windows and doors company is trustworthy.
A company's high star score, signifies the level of trustworthiness by other homeowners. According to HomeStars, it's calculated out of 100% and takes into account factors that are critical when choosing a trustworthy home professional.
As an example, Window Depot Canada's star score is 98%, which is amongst the highest rated Scarborough's windows and doors company ratings.
ABOUT WINDOW DEPOT CANADA
A Canadian-owned and operated company, we are Window Depot Canada – a windows and doors supplier that helps Canadian homeowners become more energy-efficient by installing ENERGY STAR® and CSA certified products, designed specifically for Canadian climate.
Our windows replacement solutions exceed the industry's demanding performance standards. Our fiberglass and steel entry front doors are built to last, as they are manufactured using the latest innovations in today's construction technology.
WHY INSTALL WINDOW DEPOT CANADA'S WINDOWS IN YOUR SCARBOROUGH HOME?
Your home is the single most important investment that you'll make in your entire life. With years of experience in this industry, we understand and respect that. Our goal is to provide you with a quality product that will enhance the value of your home, improve your lifestyle and reduce your energy bills.
As trusted members of your community, operating since 2008, our products stand the test of time, and so does our relationship with our customers. You can tell by our HomeStars reviews what truly unparalleled customer service means to us and that how we deliver our product is just as important to us as what we deliver.
But above all, what we find more satisfying than ever is the fact that we are growing into a name that the Scarborough homeowners know and trust.
Reach out for a free consultation in your Toronto and anywhere in the GTA and beyond home. Feel free to call us at 416-554-6756 or fill out a contact form online to get a quote.
Please submit your request for a free estimate below. Our staff will contact you with more information.