Re-imagined energy efficient replacement windows
All Window Depot Canada windows are Energy Star™ and CSA certified. Our replacement windows assist in the conservation of our natural resources and help reduce your utility costs. Designed using cutting edge technology, our windows offer superior performance and safety options.
Energy Star is a mark of high-efficiency production in Canada. Our windows are the best energy performers on the market and they help to reduce greenhouse gas emissions and other pollutants caused by the inefficient use of energy.
Low-maintenance Neat® glass has an advanced surface – a special coat glazing applied during manufacturing process - that cuts down on time and effort in window clean-up.
Low-e coating on our windows is a thin, almost colorless metallic coating that helps to increase the energy efficiency of our windows and allows most natural light to enter your home while absorbing a significant portion of heat energy.
Warm edge (Super Spacer ™) aims to limit the condensation build up on your windows and is conducive to increasing your windows' energy efficiency.
Argon gas helps to insulate a room and minimize heat transfer through the window.
Free installation included with the purchase of any window from our selection.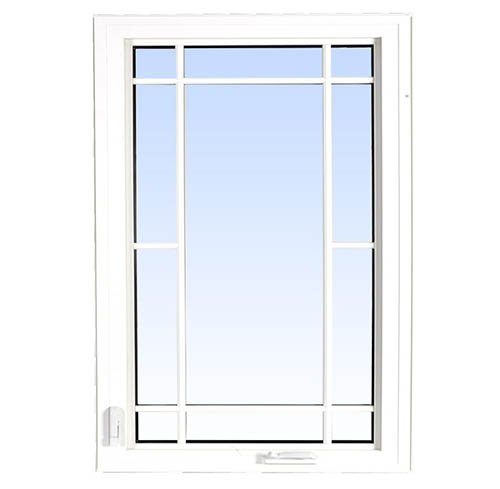 Casement window offers unobstructed view and provides the most weather tight solution. Casement opens outward by hinges on either side of the window up to 90 degrees and the screen is located on the inside of the house. Casement windows are available in both double and triple glass.
Casement Windows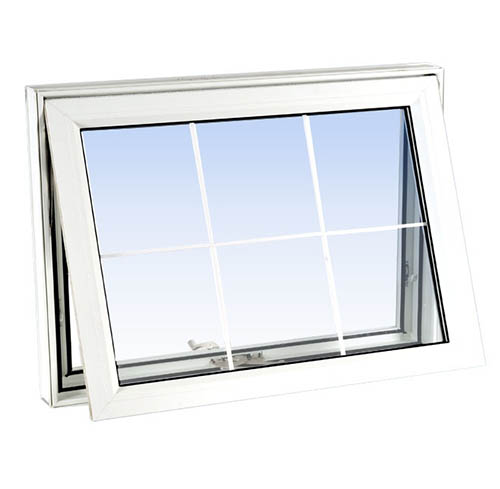 Awning window is similar to the casement, but it hinges on the top instead of the side. Top mounted sash hinge allows 45 degree opening from the bottom. Awning window is the most secure window you can get: it operates with two locks side by side. Awning window is available in both double and triple glass.
Awning Windows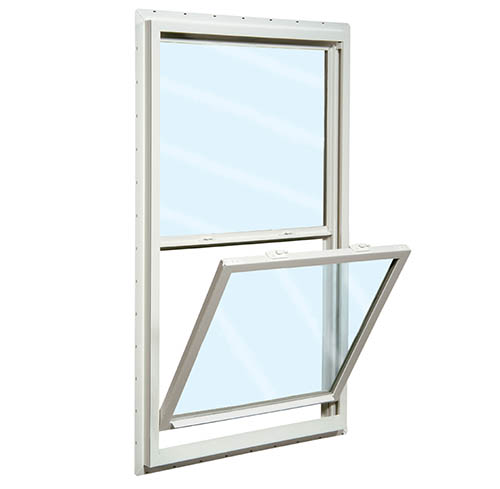 Hung window is a traditional style of window found in many homes where the bottom sash slides up to open the window and the top sash is fixed. The sash also tilts in to permit easy exterior cleaning from the inside plus it comes with a removable easy to clean half screen.
Single Hung Tilt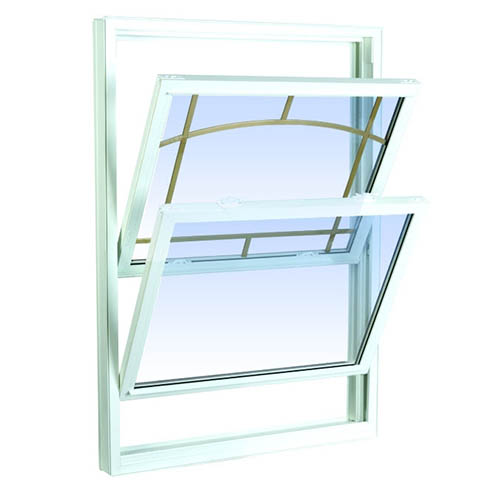 Double hung window can open from the top or bottom with an upper and lower sash that slide vertically past each other in a single frame allowing more flexibility in ventilation. This is a window style commonly seen in many elegant homes. Both sashes also tilt in to permit easy exterior cleaning from the inside and the window comes with a removable easy to clean full screen.
Double Hung Tilt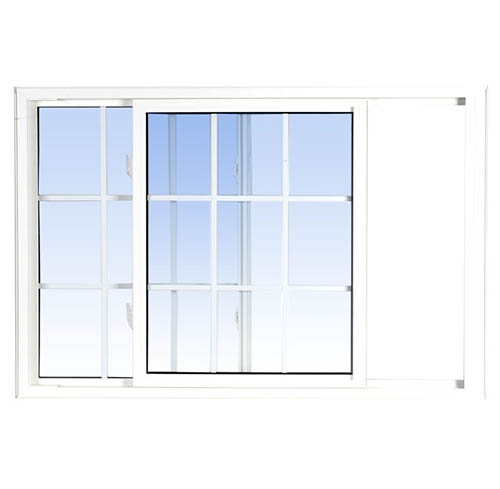 The sash of the single slider window can open to the left or right. The other half of this window is fixed and does not move. Rooms with a view over walkways, porches or patios will appreciate this self-contained window whose operation will not interfere with any outdoor living space. 
Single Slider Windows
Double slider window allows for both sashes to slide horizontally within the frame. This is perfect for a large window area where maximum ventilation is required without obstructing the view. Both sashes move and lift out for easy cleaning of both sides and come with a full screen that is also removable.
Double Slider Windows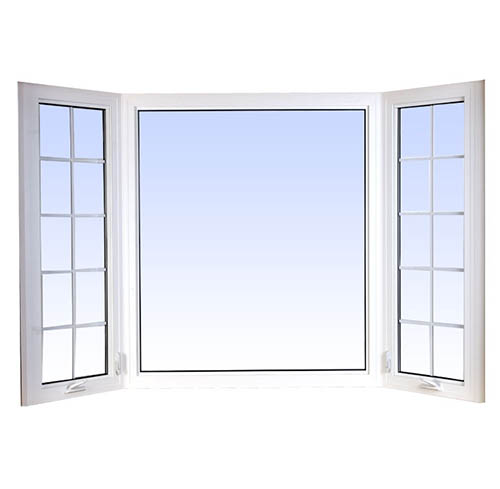 Bay window is a great choice for homeowners because of the way it projects outwards to extend a home, creating more living space. From the inside, it presents a panoramic sunlit view. From the outside, it offers welcoming, decorative and architectural touch. Due its versatility, it fits anywhere there is sufficient exterior projection space in the home.
Bay Windows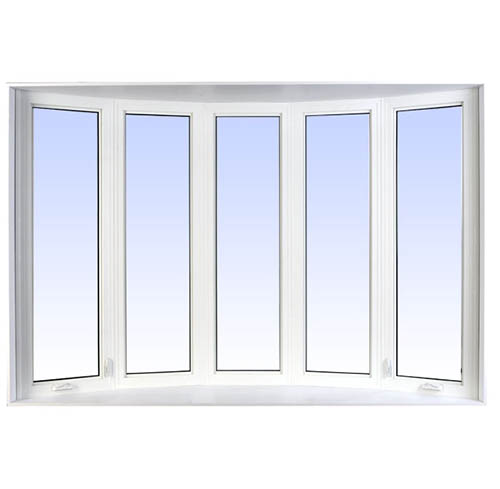 Bow window is popular among homeowners because of its grand, sweeping curves that can turn a standard window opening into an appealing architectural enhancement. Bow windows are projection windows that add space to a home. Interior designers especially love bow windows because it creates a unique opportunity to create a picturesque setting in the home.
Bow Windows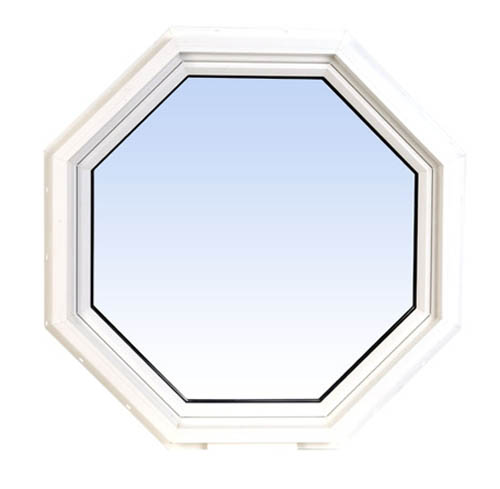 The design possibilities for this type of windows are endless. Architectural shapes, sophisticated curves, beautiful arches, circles and other creative forms allow to accommodate the most creative demands of the home designers, architects and artisan homeowners.
Architectural Windows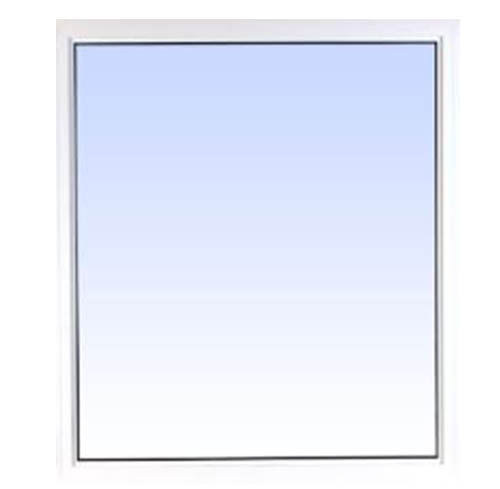 Picture window usually contains slim vinyl frame. It offers superior energy efficiency and designed to maximize your view. Picture window is available in both double and triple glass.
Picture Windows
Please submit your request for a free estimate below. Our staff will contact you with more information.