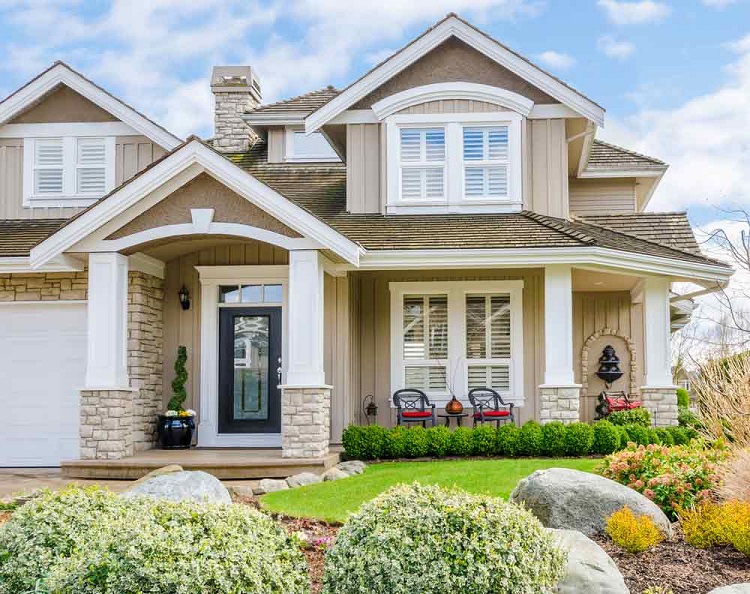 TIME TO REPLACE WINDOWS AND ENTRY DOOR IN YOUR MISSISSAUGA HOME?
When you are ready to replace your front door or your windows in your home, picking the right company for the job is not an easy task. There are many factors that may affect your decision to pick a trustworthy windows and doors supplier and installer in Mississauga.
Often, it's not only the reputation of the company, or the time it's been on the market, and not even the impeccable online presence with a great website, impressive mission statement and user-friendly navigation. Above all, it's the level of customer satisfaction – the kind words and feedback that homeowners choose to leave on HomeStars or Google.
The competition among windows and doors companies in Mississauga is steep. A lot of products are similar: vinyl windows and fiberglass and steel entry doors. What separates these companies is often the people behind the job – the sales reps, the installers, and company owners.
MISSISSAUGA WINDOWS AND DOORS COMPANY
Window Depot Canada is an industry expert, serving Mississauga homeowners since 2008. For us, homeowners of Mississauga have a special place in our heart, as we not only serve this community – we are the part of the community.
Mississauga has grown from a suburb of Toronto to one of the largest cities in Canada over the past few years. More than half of Mississauga's homeowners are made up of visible minorities, according to the recent 2016 census. The city is home to a large number of Indian, Chinese, Irish, Scottish and Italian ethnic groups. Representing such multicultural and diverse population is what makes Mississauga area and its residents special to us.
But amongst the sea of other business providers and specifically windows and doors companies in Mississauga, we believe in our unique advantage. What makes Window Depot Canada different than the majority of other suppliers on the market is that we don't have sales people or middlemen.
Proudly Canadian, we are a boutique style company with big firm resources and impressive access to top of the line products, yet grounded and small enough to personally answer every phone call, email and inquiry that comes in, address every customer question or concern, spend a few hours doing a walk-through of your home, and provide a tailored consultation reviewing and assessing best options for your home.
As you would often hear us say, our customers are everything to us. And that's how we treat them. With honesty, respect and professionalism. For us, it's really that simple. We don't sell. We listen. And as a result, you don't ever feel that you are being pushed into anything that you don't want. Our in-home consultations are designed so that we can evaluate your needs, understand your lifestyle, discuss your budget, and provide a custom solution.
But don't take our word for it, see what our customers have to say.
Window Depot Canada's star score is 99%, which is amongst the highest rated Mississauga's windows and doors company ratings. If you aren't familiar with the rating and scoring system, know that a company's high star score on HomeStars signifies the level of trustworthiness by other homeowners. According to HomeStars, it's calculated out of 100% and takes into account factors that are critical when choosing a trustworthy home professional.

CHOOSE ENERGY-EFFICIENT WINDOWS AND DOORS
As a vinyl windows and entry fiberglass and steel doors supplier, we help Canadian homeowners become more energy-efficient by installing ENERGY STAR® and CSA certified products, designed specifically for Canadian climate.
Our products exceed the industry's demanding performance standards, and they are built to last, using the latest innovations in today's construction technology.
MISSISSAUGA WINDOW REPLACEMENT: HOW THEY ARE MADE
While our windows are manufactured in Canada, we use the best vinyl fabrication equipment from Germany and top of the line glass fabrication machinery from Italy – in combination with the superior quality of US and Canadian raw materials in the making of our solutions.
We provide complete customization, numerous design options and guarantee precision craftsmanship of our products. Our windows and doors can significantly improve the comfort of your home and enhance your Mississauga property's value.
In fact, according to Fortune Builders, an advisor on real estate investment, the return on investment for window replacement is three-fold. Energy-efficient windows simultaneously increase curb appeal, value and efficiency. Investing in the right type of windows can reduce a home's carbon footprint for years to come. And your heating and cooling costs can be significantly lowered with insulated windows that regulate heat exchange, as result of this.
All Window Depot Canada's windows for Mississauga homeowners are Energy Star™ and CSA certified. More specifically:
All of our window replacement products at Window Depot Canada contain low-E coating that helps to increase the energy efficiency of windows and allows most natural light to enter your home while absorbing a significant portion of heat energy.
Energy Star is a mark of high-efficiency production in Canada. Our windows are the best energy performers on the market and they help to reduce greenhouse gas emissions and other pollutants caused by the inefficient use of energy.
Our windows are made of low-maintenance Neat® glass that has an advanced surface – a special coat glazing applied during manufacturing process – that cuts down on time and effort in window clean-up.
The warm edge (Super Spacer ™) functionality of our windows aims to limit the condensation build up on your windows and is conducive to increasing your windows' energy efficiency.
Argon gas helps to insulate a room and minimize heat transfer through the window.
We offer free installation with the purchase of any window from our selection.
MISSISSAUGA ENTRY DOOR REPLACEMENT: INFINITE SELECTION
Another great return on investment, similar to investing in new windows, is a front door. A new energy-efficient entry door not only transforms the look of your home from the inside and outside, but also significantly minimizes or eliminates any energy loss – which older doors are often at fault for.
With infinite styles and designs, our beautiful fiberglass and steel doors at Window Depot Canada are manufactured using the latest engineering technology and diverse array of design elements, that will prove to be timeless and satisfy the most demanding homeowners. From modern to contemporary to traditional and elegant classics, our doors aren't just a thing of beauty. They offer impeccable structural design, outstanding durability and superior energy efficiency.
Take a look at our online catalogue and let us know which style would enhance your home best. We'll take care of the rest, assessing, evaluation and taking care of logistics.
Reach out for a free consultation in your Mississauga home and anywhere in the GTA. Feel free to call us at 416-554-6756 or fill out a contact form online to get a quote.
Please submit your request for a free estimate below. Our staff will contact you with more information.